Clearinghouse Partner: Infinedi

Infinedi is an Oklahoma company that is an accredited leader in the EDI industry.  Infinedi offers a wide range of proficient and cost-effective tools and resources to help improve and simplify claims submission and reimbursement for doctors and third party payers. The company's role with EyeAssure is to provide doctors with claim submission services, business analytics and payment remittance that will save time and money. Infinedi provides support staff and customer service representatives that can help solve your problems related to your claims. Their toll free number is 800-688-8087. Learn more at www.infinedi.net.
Claims Processing & EDI Assistance Partner: Cathy's Healthcare Consultants, LLC

Need help to make a smooth transition of your clearinghouse? Cathy's Healthcare Consultants will work with you, no matter what practice management software you use, to transition to Infinedi with an assurance of no downtime, no loss in revenue, and minimal impact on your billing staff. An Implementation Service package, including training for your staff, is available for just $300—a  50% discount-- to EyeAssure members, along with discounts on ongoing claims processing assistance. Call 402-250-4266 or email: cathyj0516@outlook.com.
Credentialing Partner: Professional Credential Verification Service, Inc.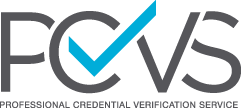 PCVS is a National Committee for Quality Assurance (NCQA) and Utilization Review Accreditation Commission (URAC) accredited Credentials Verification Organization (CVO).  PCVS is a non-profit corporation which provides primary source credentialing verification services for hospitals, physician practices, health plans, and other health care organizations. PCVS is one of only six CVOs in the nation that is dually accredited by both NCQA and URAC. Learn more at www.pcvs.net or call 1-800-688-1895.
Optometric Registry Partner: AOA M.O.R.E.

The Measures and Outcomes Registry for Eyecare (M.O.R.E.) is a free benefit of AOA membership (a $1,800 annual value). The registry is a private, secure database that will integrate data from a doctor's electronic health record (EHR). A registry provides a systematic way of collecting patient data and reporting that data as needed. AOA members can go to www.AOA.org/MORE to sign up. You will need to log in to the AOA member section of www.AOA.org to sign up.